Since I left my WD player at my parent's, someone has ruined the remote control. Well the usual suspects would be either my son or both my nephews all under the age of 3-Year old. I could not blame them for their crime.
It's killing me though because nobody selling the remote control. I have looked everywhere for it, at the Low Yat, local market website in Malaysia and every shopping complex I visited and dropped by at the computer store. No one! I could order from WD itself actually but the shipment only within U.S. I could not watch any movies through this WD again without the remote.
Initially I found an advertisement in
mudah.my
selling the Logitech Harmony Universal Remote. I called him and confirmed the item was RM220. I browsed
lelong
then and found it with cheaper price. Only RM170. Without further ado, I grabbed it.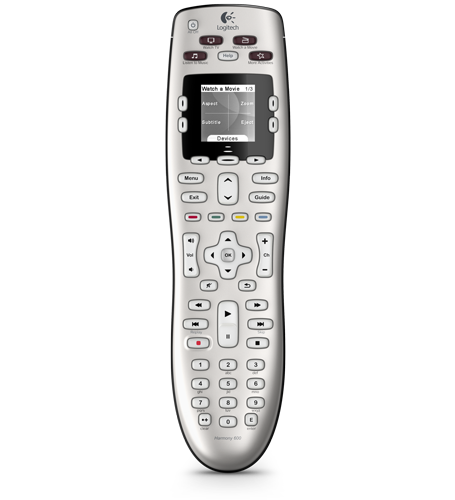 The result now I can watch my movies through my WD and disposed my other remote controls as well. Not disposed la, just keep them away in some drawers in my house. Why need 3 remote controls if you just need 1 only for your Astro, TV and WD. Intelligence as well, you can teach it how to control your device in case the model is not in the database.

Total solution as Sales Engineers call it.